The Power Of Information.
YES, We are going to change the world… 
$KNT is based on a simple but revolutionary idea, it is about a digital platform based on blockchain technology, through users of all the world will be able to upload original and exclusive material created by themselves, which could be acquired by large corporations, presses, governments and all kinds of organizations who base their business model on information.
1B KNT Distribution Round Chart
5% Community Airdrop
5% Airdrop for Holders
40% Crowdfunding
10% Marketing
10% Team
30% Supply to the Platform
One Token to Change the World
$KNT Market CAP
1,000,000,000 Tokens
Legally Established
Knekted is a legally registered company and your investment is protected you can consult all the legal documents and our WhitePaper where you will find the benefits of holding $KNT
The Best Exchanges
Our goal is to list $KNT in the best and largest exchanges in the world, making our token accessible to anyone from any part of the planet.
$KNT is based on Ethereum
Our token is easy to transfer, can be stored in any Ethereum Wallet and has all the advantages of this powerfull technology, such as smart contracts, decentralization and great support and transfer speed in the second most popular Blockchain in the World after Bitcoin.
Our Core
What is $KNT Coin?
Knekted is a platform for the future of information based on blockchain technology, revolutionizing the business of TRADING information, leaks, multimedia material and original content made by creators from all over the world.
Investors can use $KNT Token as a currency for the trading of all types of information that can be considered valuable, $KNT is based on the Ethereum ECR-20 standard and has all the advantages that it has offers, such as:
One of the most popular and powerful Blockchain in the world.

Easy storage in any Ethereum Wallet.

Smart Contracts in each operation inside the app.
Private transactions on a 100% confidential system.

Wallet with instant conversion from $KNT to $ETH and vice versa.

Low cost transfers to any exchange or ethereum adress.
Exchange Objetives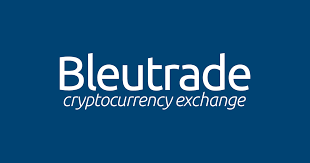 Trust
Protecting Investors' Interests
We care about our investors, that's why through our whitepaper and the transparency section, you can find all the important legal documents to give you the security that your investment is in the best hands.
Our main objective is to have a solid community in which you can participate and find out about all the decisions and direction that the project will take, also we have a staff always available to listen to all your proposals and opinions to improve our platform.
Our Goal
The Success
Becoming the largest platform in the world for the trading of information, leaks, photographs, and all kind of quality and original media, giving to all the creators and consumers a content to be reliable, a fast and efficient system that allows to develop an intelligent economy through blockchain technology.
We are Giving You a Chance to
Help us to build the biggest information trading platform
Internet access has been declared a human right, its start-up culture is booming and its citizens and businesses have been able to enjoy the use of many streamlined digital public services.
Knekted has 100 Million Potential Clients Worldwide
Meet Our Brilliant Minds
Our Motivated Team
Token Sale
How to Buy Our Tokens
| | |
| --- | --- |
| Start: | July 2018 |
| Market CAP | 1,000,000,000 |
| Name | Knekted |
| Token: | KNT |
| Exchange rate: | 1 KNT = 0.00000100 BTC  |
| Project protocol: | ECR-20 |
More Exchanges Listing Very Soon!


KNT Token Information
Your Support Makes Us Stronger, Please make a Donation.
We need your help for paying for exchange listings.
3DLZfkr9hYTicGMn2Ls9V1DGLD9aaVYvFF  Bitcoin
MKeQM43BihHMz47rfj77NrL1TVLLoiVSmk  Litecoin
DBmqG9RFV9UgrLJATiPKgWomzMBcWZWtnj  Dogecoin
0xf542D05c5644F7eF2975dE7A53E067b4492813cd  Ethereum
Token Structure
The Ultimate Solution for the World of Information
Our clients – both corporate and private ones – will access all the services they need from a single platform. Blockchain technology gives us the chance to make Knekted the leading information trading in the world.
Raised KNT Token Allocation
10% Legal
20% Holders Airdrop
40% Operations
10% Marketing
20% R&D
Roadmap
Past, present and future of $KNT